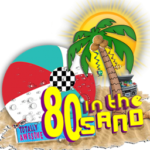 For 80s in the Sand Photos, please click here.
Kelley Sweet Photography
"Ours is a visual society. The image you present, matters." Kelley
Personable, professional and effervescent, Kelley easily brings out the best in her clients. She will capture the perfect moment in each photo.
Whether you're looking for professional headshots, event photography, wedding photography, real estate, eCommerce, or family portraits, Kelley Sweet Photography captures the perfect image.
Learn more about Kelley Sweet, why her customers love her, and keep coming back for more!
For examples and reviews of past clients, click here.